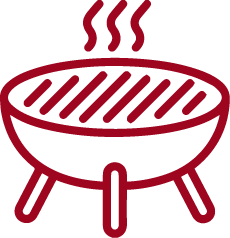 Grills & Smokers
Impress your guests at birthdays, ballgames and holidays with juicy burgers, veggie skewers and more — all cooked to perfection on your new outdoor grill from The Woodlands Ace Hardware. From sizzling special occasions to easy, delicious everyday meals that you can make in minutes, we have the barbeque grills, smokers and accessories you need to be a true pit boss. Whether you're already a certified grill master or just searing your first steak, get all the equipment to fulfill your BBQ grill fantasies right here, and you'll be everyone's favorite host in no time.
Our selection of grills includes:
• Gas grills for easy and convenient grilling
• Charcoal grills for a traditional grilling experience
• Electric grills for people who want or need to limit the amount of smoke produced
• Outdoor smokers for slow cooking that combines heat, smoke from wood chips and moisture to add irresistible flavor to your food
• Fryers and accessories for deep frying all of your favorite foods BBQ sauces, seasonings, cleaning supplies and parts.
After you've found the perfect BBQ grill and accessories to get started, make it the focal point of your backyard. Check out our ideas for creating your outdoor space. Learn how to make your grill area as appealing as possible, and get inspiration for outdoor seating and entertaining.
Your new grill is an investment that deserves to be cared for. Make sure you know how to deep clean your grill and remove any heavy residue left behind after each use. Whether you're ready for a grilling marathon or want an easy way to elevate each meal, The Woodlands Ace Hardware has everything you need to get cooking on your new outdoor grill.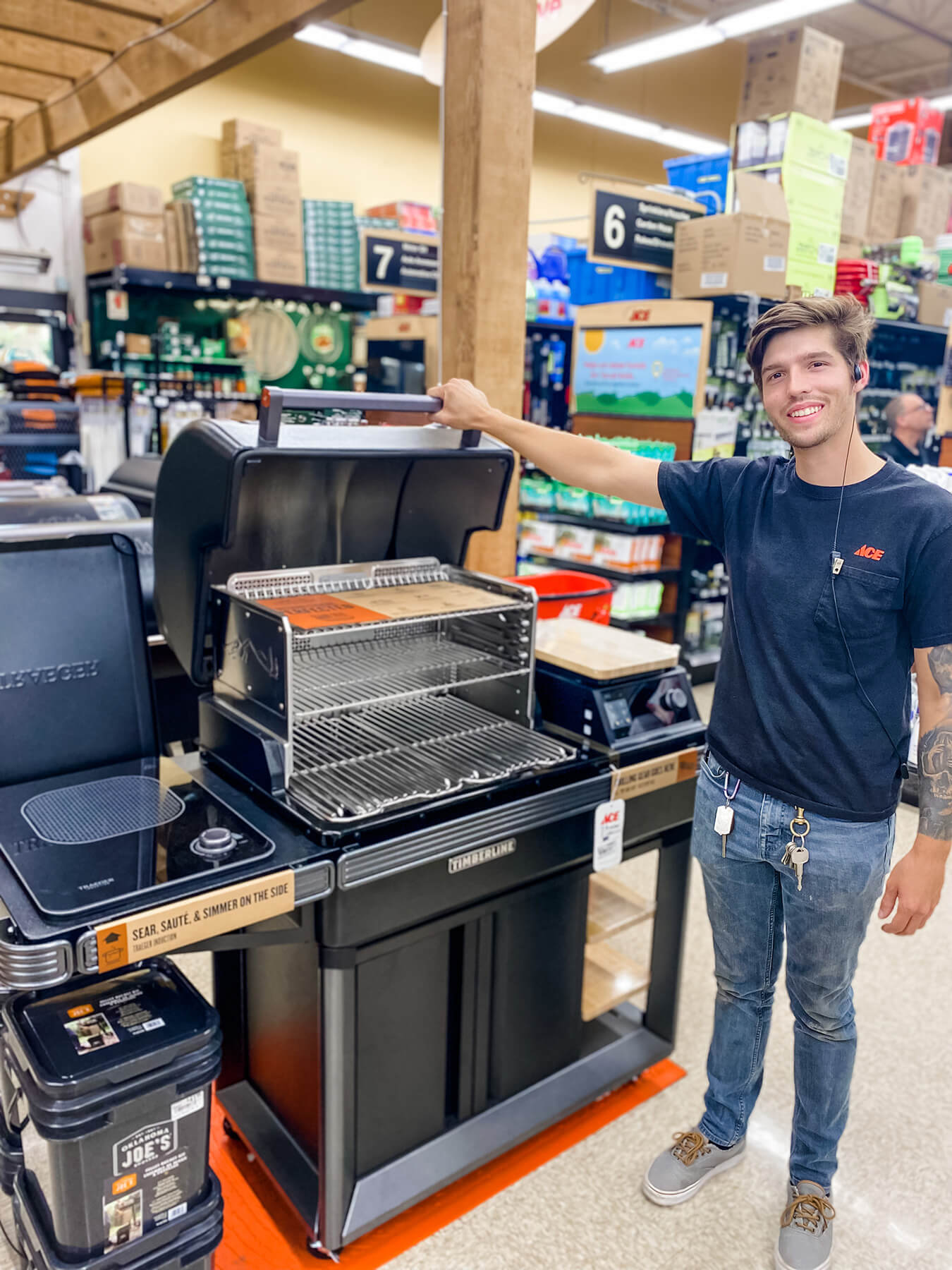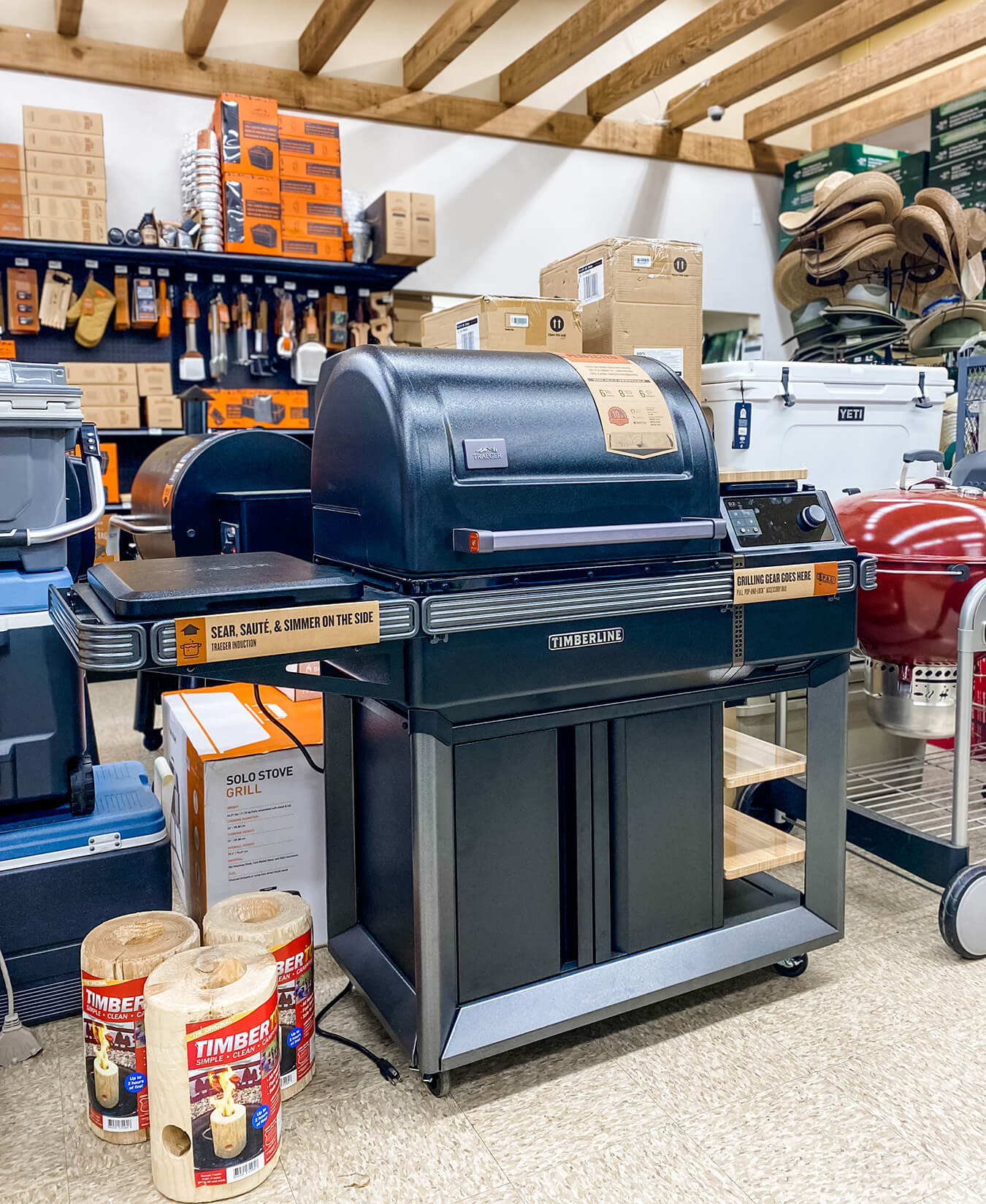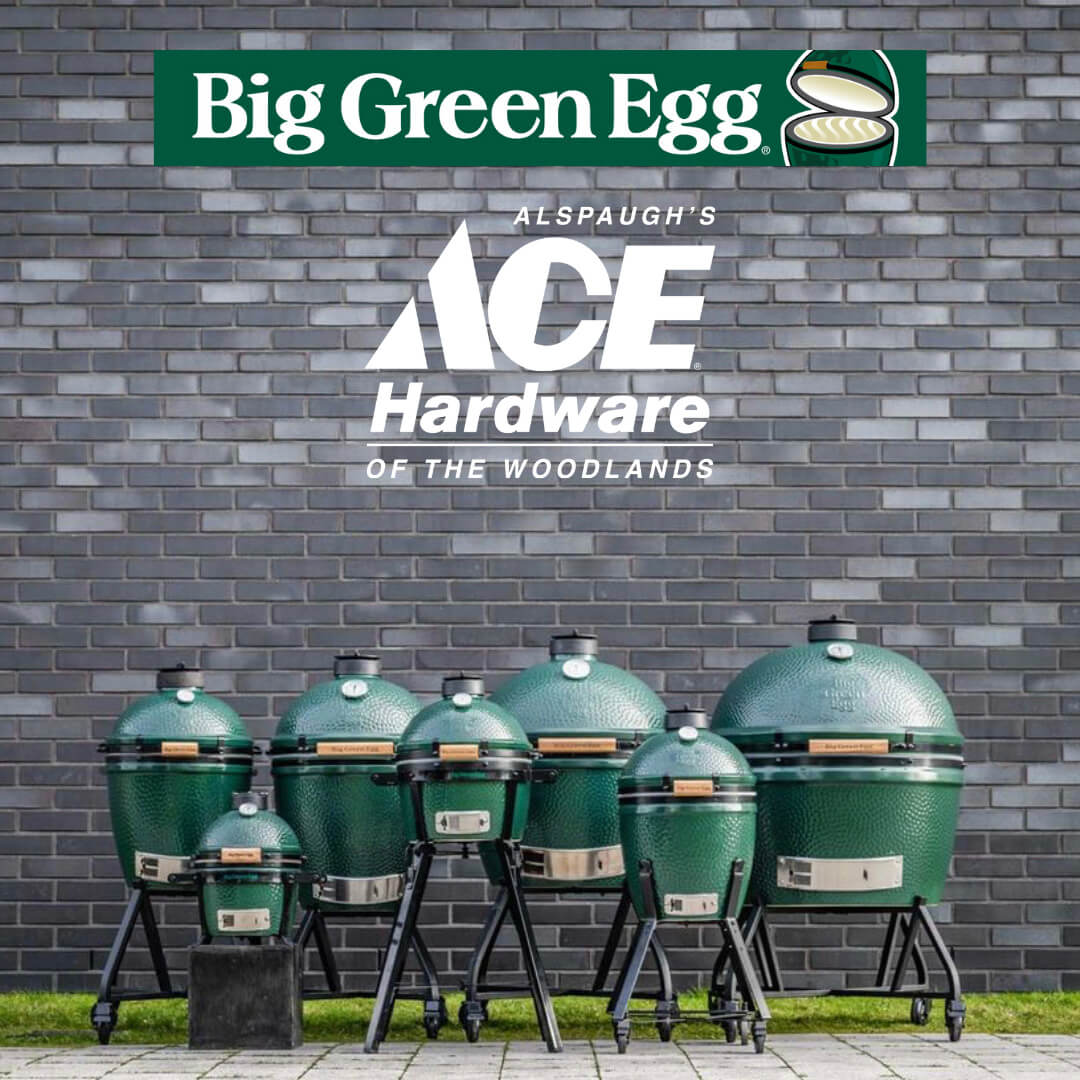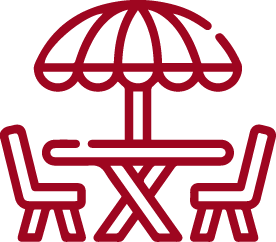 Outdoor Living
Many people today use their backyards as an additional space to relax and spend time with family and friends. Whether you're entertaining a group or relaxing by yourself, The Woodlands Ace Hardware has your outdoor living needs covered with a wide selection of outdoor living products.
One of the main draws to any outdoor get together is the food being served. When it comes to cooking, we can supply you with the right gas grill to serve up a memorable spread. Since your outdoor cooking equipment often becomes part of your outdoor décor, The Woodlands Ace Hardware offers many different styles and colors to fit your preferences.
We also carry outdoor living accessories to help you relax or entertain well after the sun goes down. These outdoor accessories include fire pits that come in a variety of styles along with lights designed especially for outdoor use.
A comfortable and relaxing outdoor living space makes it easy to get the most out of warm-weather days. The Woodlands Ace Hardware carries an impressive selection of top-rated, outdoor living products for equipping, furnishing, and decorating your deck or patio.
Start with the Furniture
If you're itching to upgrade your backyard living situation, start with outdoor patio furniture. Decide what types of seating arrangements will work best for your space, then choose from large and small outdoor dining and seating sets or put your patio together piece by piece.
Customize your seating with modular sets, sofas, loveseats, chairs, or lounges, and add side or coffee tables for plenty of surfaces to set drinks on. From wicker and wood to mesh and metal, and from neutral colors to maximalist patterns, you'll find just the right patio furniture at The Woodlands Ace Hardware.
Add Outdoor Lighting Features
Illuminate your backyard space with string lights to create a bistro vibe — or hang decorative lanterns from the pergola or fence for a little outdoor drama. Choose electric or solar lights with LED or incandescent bulbs, and find a variety of colors, shapes, and styles of outdoor lighting at The Woodlands Ace Hardware to brighten up your nightlife.
Fire Up the Grill for a Backyard BBQ
Get cooking with a huge range of charcoal, pellet, and propane grills, pizza ovens, smokers, and more. Stock up on fuel, pick up your favorite sauces and rubs, and find all of the accessories you need to whip up a feast and keep your grill looking great all season long. From Weber and Traeger to Big Green Egg and Char-Broil, Ace carries the most trusted brands in outdoor grilling.
Maintain Your Pool for Summertime Fun
There's no better way to beat the summer heat than by soaking in your pool. Find all the floaty toys and accessories that make swimming fun, and keep your pool clean with the most trusted brands in pool equipment and cleaning supplies, from chlorine tablets and shock to filters, nets, and pool vacuums.
Accessorize Your Outdoor Space
From outdoor rugs and pillows to bird houses, rain gauges, and wind chimes, Ace has all the outdoor accessories you need to make your outside space as comfortable and homey as your indoor space.
•

Patio Heaters:

From wood-burning, cast-iron stoves to sleek, stainless steel propane heaters, find outdoor heating solutions to enjoy your outdoor space even in cooler weather.
•

Bird Feeders:

Create a backyard animal-friendly oasis with bird feeders and bird feed to attract songbirds, hummingbirds, and more.
Whatever you need to make your outdoor area beautiful, useful, and enjoyable, you'll find it at The Woodlands Ace Hardware. We carry quality outdoor products from your favorite outdoor living brands, both in-store and online. Take the next step in transforming your outdoor living space today, and enjoy good weather in style with help from The Woodlands Ace Hardware.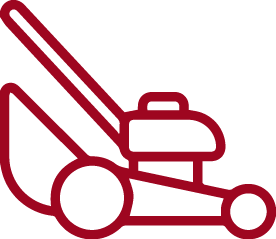 Lawn & Garden
For many people, the yard is an extension of the home. But with today's busy schedules, low maintenance lawn and garden care is key to maintaining year-round curb appeal. Find the lawn and garden essentials to suit your needs at The Woodlands Ace Hardware.
Lawn and Garden Essentials at The Woodlands Ace Hardware
The Woodlands Ace Hardware carries an extensive line of lawn and garden equipment, tools, supplies and replacement parts to enable everyone to find what they need to properly maintain a lawn & garden.
Our shelves are stocked with garden and yard supplies for all seasons, from winter snow removal and sweeping out fall foliage, to prepping your lawn, garden and backyard for summertime fun and celebrations. Find lawn mowers, rakes, shovels, wheelbarrows, hand trucks and a wide assortment of power tools to tackle season-specific tasks or year-round lawn maintenance.
Looking to refresh your lawn or start a new one from scratch? We have what you need for a lush green lawn while keeping it weed and pest free. Find grass seeds in multiple varieties to help fill out sparse or bald spots, and increase the overall health of your lawn with natural fertilizers, available from trusted brands like Scotts and Miracle-Gro.
Winter Yard Equipment
Winter can be a trying time in any climate, with snow, ice and cold temperatures making home maintenance that much more difficult. But The Woodlands Ace Hardware has you covered with the outdoor power equipment you need to make the hard work easier.
Find snow blowers, snow throwers and shovels to help with routine and deep snow removal jobs, then shop roof rakes, sidewalk scrapers and ice melt for daily maintenance to help keep wintery conditions far away from your home.
With a wide selection of tools from top brands like EGO and TORO, The Woodlands Ace Hardware has what you need to get through winter with less stress. From essential replacement parts and accessories for your power tools, The Woodlands Ace Hardware is your go to lawn and garden store.
Shop Top Brands in Lawn and Garden Care
We have a wide selection of lawn and garden supplies from top brands like STIHL, EGO, Craftsman, Milwaukee, DeWalt, and more. Need help selecting the right soil or a lawn mower? Stop by at The Woodlands Ace Hardware and speak to one of our friendly store associates or save time and order online to take advantage of free in-store pickup.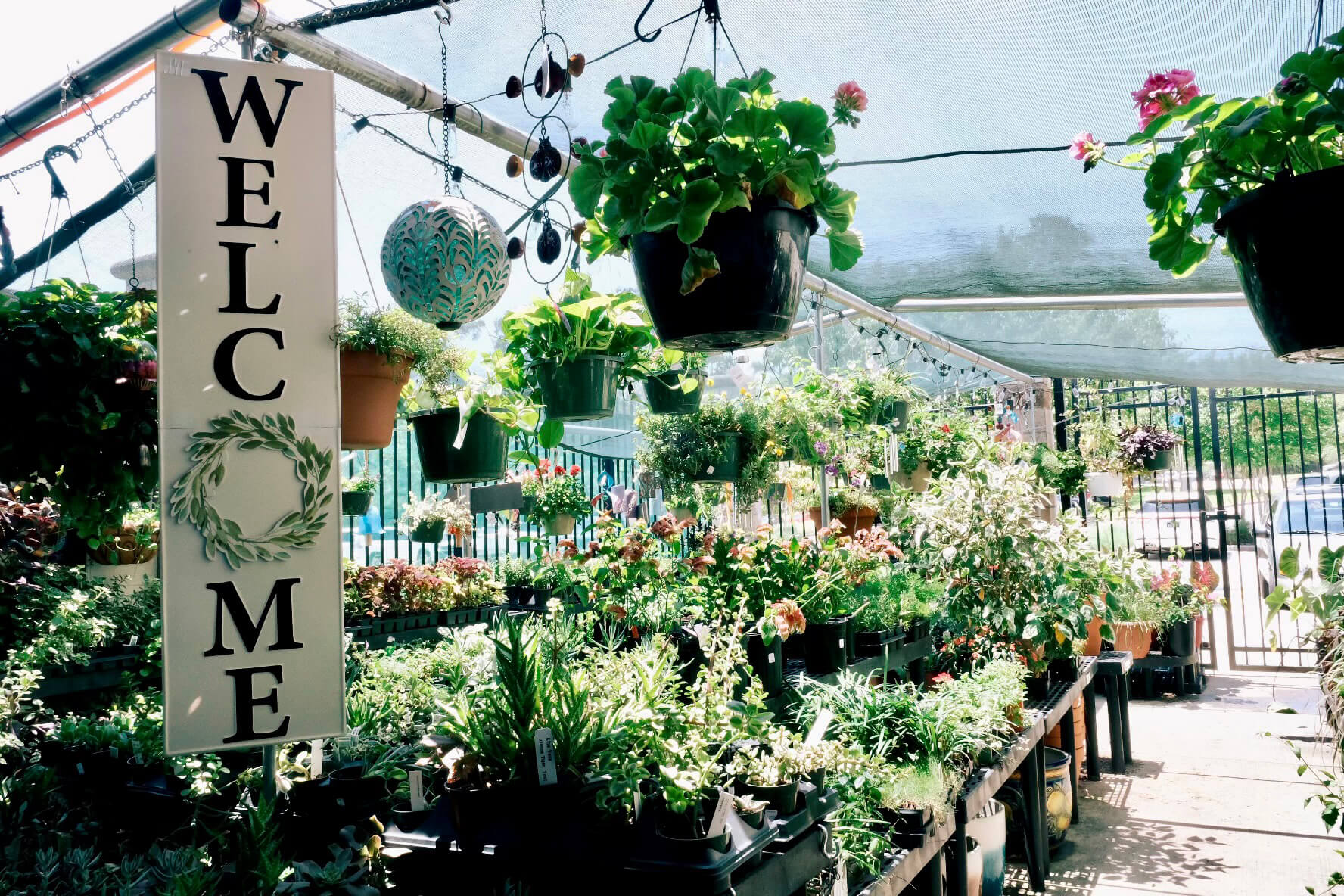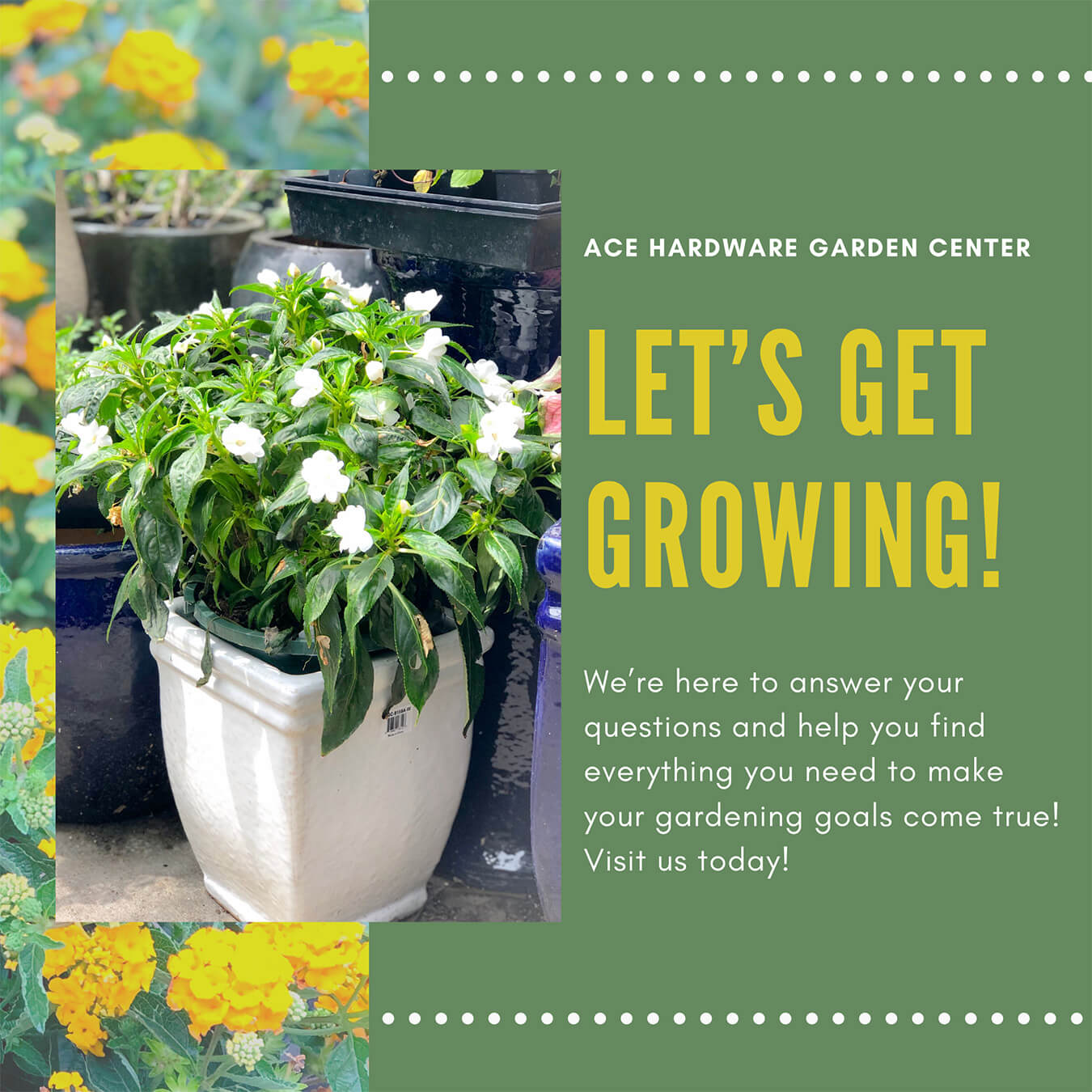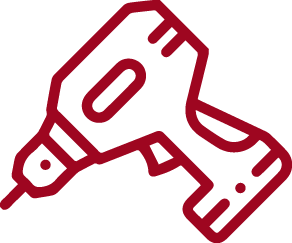 Tools
Whether you're making a simple repair or tackling a major DIY project, using the right hand tools makes any task go more smoothly and leads to better results. Our range of home tools and work tools covers all you need to get the job done with ease and safety.
Quality Work Tools for Reliable Results
A wide selection of high-quality tools is the basis of any good workshop or tool kit. Our range includes the essentials needed in every home, garage or shop, alongside more specialty items for handling advanced tasks.
Keep all your tools neatly organized and readily available with tool storage & organization options like toolboxes, cabinets, bags and storage bins in sizes to suit every tool collection and fit any workspace.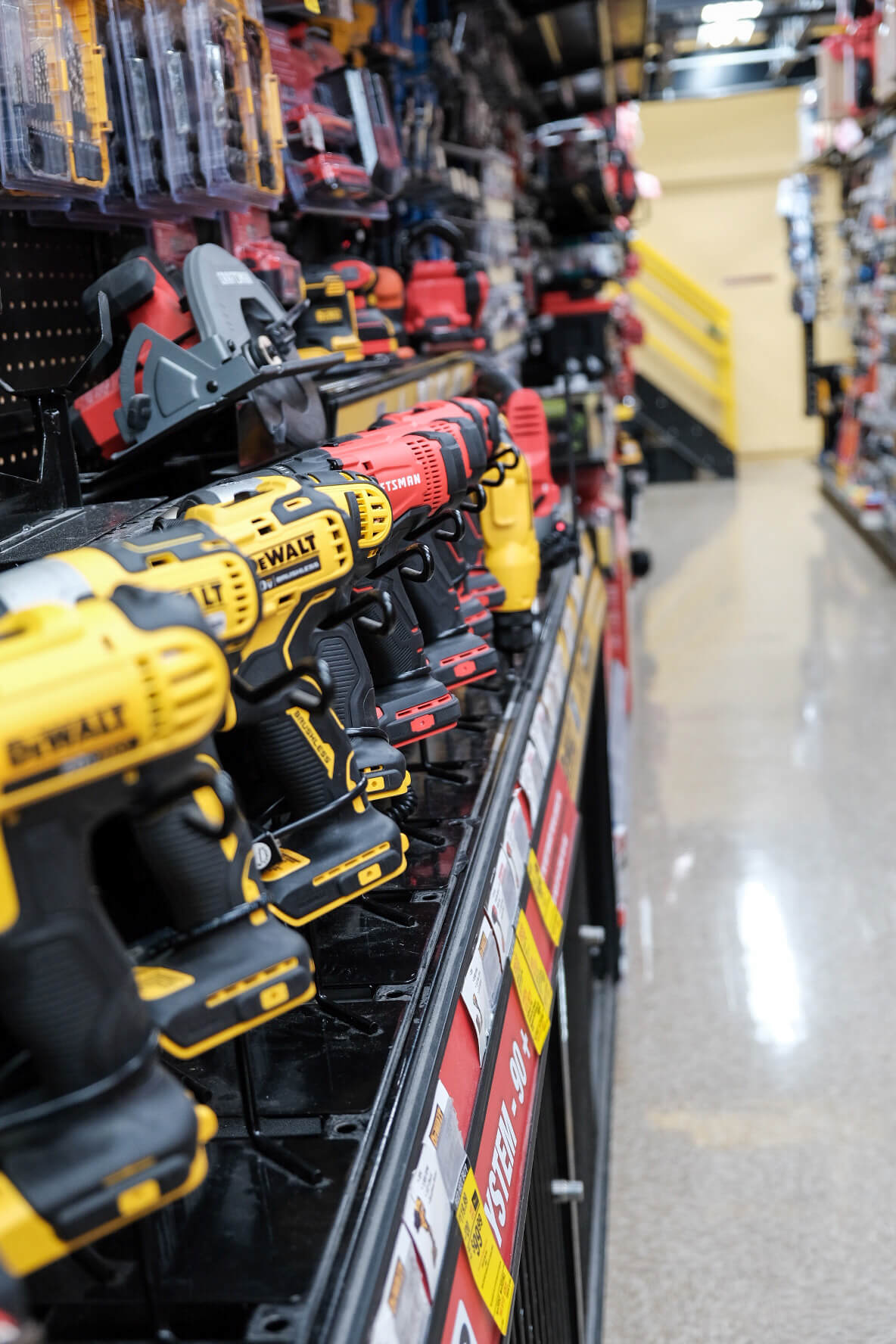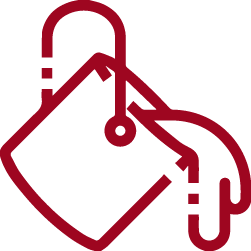 Paint & Supplies
From prepping your space to picking out the right brush, find all the painting tools and accessories you need to finish every project at The Woodlands Ace Hardware. We carry the best painting tools to take the guesswork out of any interior or exterior job, big or small.
Not sure which painting equipment you'll need? Learn about all the must-have painters' tools and equipment to simplify every project from the helpful team at The Woodlands Ace Hardware.
Painting Accessories to Prep the Area
Before you begin painting, save yourself a ton of time by properly prepping the area. Drop cloths save countless hours of cleanup and can prevent messy spills on things like flooring and furniture. Painters' tape allows you to neatly apply paint on edges like windowsills, baseboards and crown molding without bleeding through. And for rough spots on walls, use sandpaper to smooth the surface so the paint will adhere correctly.
Paint Brush
A paint brush is an essential painting tool, but certain brushes work better depending on the types of paints you're using. Here's a breakdown of the two most common types of paint brushes:
•

Natural Bristle:

Best used with oil- or -alkyd-based paints, natural bristle paint brushes are made with animal hair.
•

Synthetic Bristle:

Made with synthetic materials like polyester or nylon, synthetic bristle paint brushes are best used with latex or oil-based paints.
Paint Rollers
Paint rollers are ideal for coverage of broad, flat surfaces. If you're covering a large surface area, paint roller frames and covers can save you time and hassle. We carry paint rollers in small and large sizes for a variety of applications, like painting walls, decks, fences and more.
Paint Pads and Sponges
Available in a variety of sizes and shapes, paint pads and sponges can be incredibly useful when painting in tighter spaces. While they typically hold less paint than traditional rollers or brushes, paint pads and sponges take the guesswork out of painting trim, edges and tight corners.
Paint Sprayers
Paint sprayers cover larger surface areas with greater ease. A paint sprayer pumps paint at very high pressure through a nozzle, creating an even, wide spray each time you pull the trigger.
Whether you're a DIY-er or a pro, find the best inventory of painting tools at The Woodlands Ace Hardware. We carry everything you need to get the job done from prepping to cleaning up after.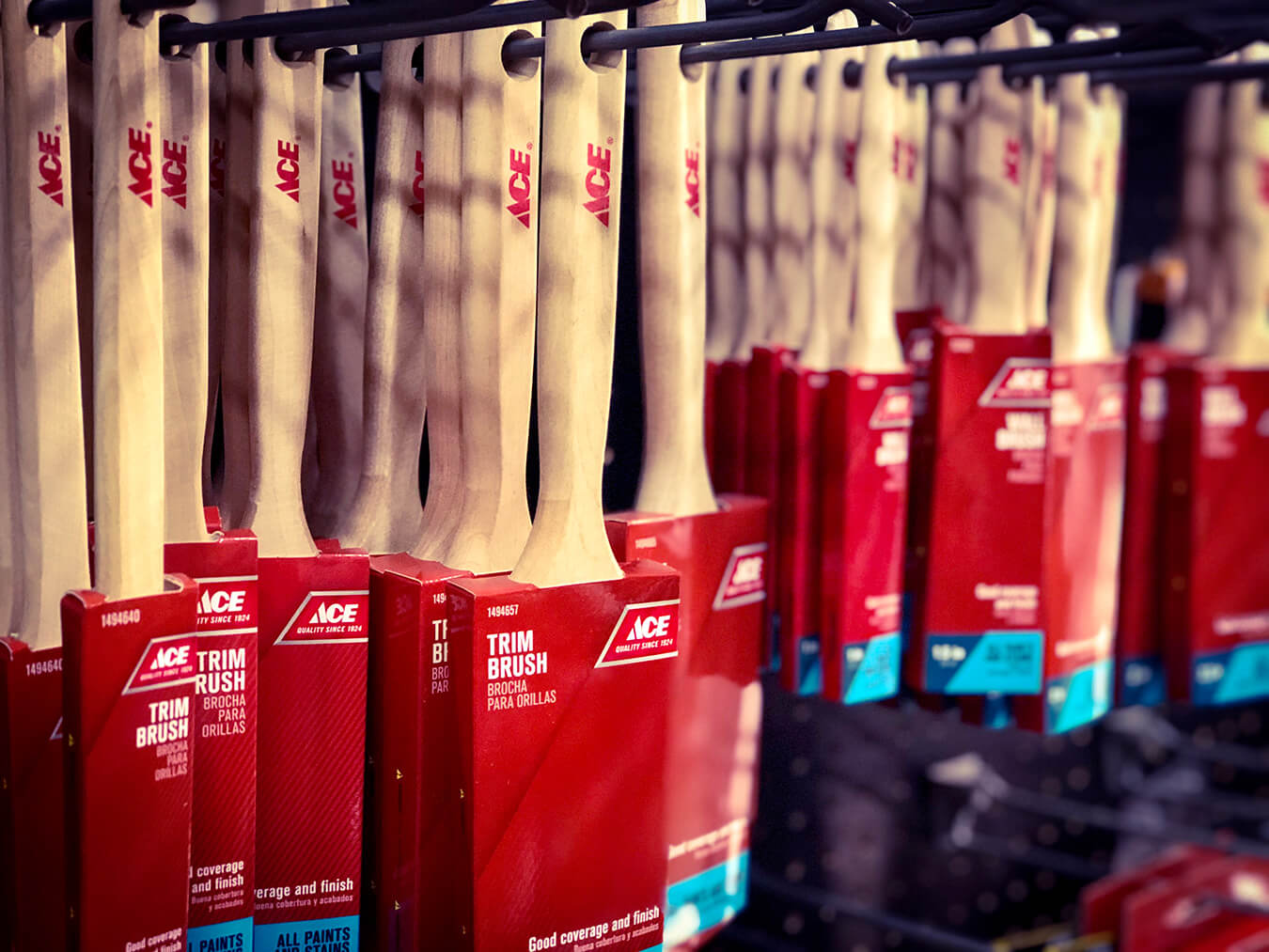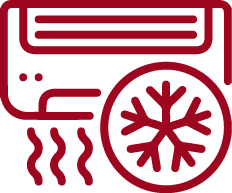 Heating & Cooling
No matter how cold it is outside, stay warm and cozy indoors with top-rated heating products. Once the weather warms up, keep cool and comfortable with home cooling systems. Shop with us to find a variety of top-rated home heating and cooling products that can keep your house at the perfect temperature year-round.
Home Cooling and Heating Equipment
To make the most of your current heating and cooling system, install a programmable thermostat. Our assortment of thermostats from featured brands help you stay in control of the temperature inside around the clock and may even help reduce your utility bills. Look for options with Wi-Fi capabilities for even more flexibility and control.
For a more portable solution, shop our small space heater systems, fans and window AC units. Some air conditioner models are suitable for both outdoor and indoor use, helping you stay comfortable wherever you work, play and sleep.
Control Your Atmosphere and Environment
Use humidifiers, dehumidifiers and air purifiers year-round to help improve the comfort and air quality inside your home. For a cozy addition in cooler months, shop our top-rated electric fireplaces and wood, coal and pellet stoves. These beautiful heating devices instantly add warmth and style to any room. Once you find your favorite model, complete your set with chimney and stove pipe accessories, spark guards, tool sets and more.
At The Woodlands Ace Hardware, we have everything you need to make your home more comfortable. Head to your local Ace for expert tips and advice, plus innovative ideas on how you can warm up and cool down your own space with ease.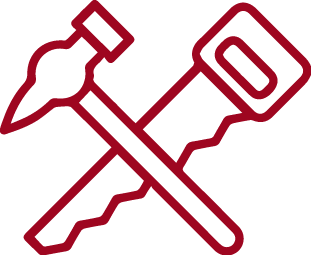 Building Supplies
A building project is only as successful as the supplies used to get it off the ground. The building supplies section at The Woodlands Ace Hardware includes the basic materials, parts and tools you need to make your next job go smoothly and successfully, whether it's routine home maintenance and repairs or major commercial construction work.
Necessary Building Supplies and Construction Materials
Our extensive building material supply department covers a wide range of construction needs, with categories including roofs and gutters, ladders, insulation supplies and more.
Roof and Gutter
Make essential roof repairs and upgrades with building supplies from our roof and gutter department. Choose from gutters and downspouts, gutter extensions, flashings, vents, roofing paper, gutter guards and more to ensure your next roofing project completes successfully.
Extension Ladders, Folding Ladders and Step Ladders
To carry out your gutter and roofing work in safety, our sturdy and stable extension ladders can stretch to the highest points and are available in many lengths to meet your needs. We also carry smaller folding and step ladders for work around the home, combining safe accessibility with durable construction and compact storage.
Window and Door Building Supplies
Browse drop-in replacement doors and windows, covering screen doors, storm doors, security doors and more. Our range includes ready-made products suitable for both interior and exterior use, as well as the raw materials, fittings and components you need to build your own custom doors and windows.
Insulation and House Wrap
Insulation and house wrap is an essential building material supply for any large construction project, from conversions, extensions and renovations to complete new builds. Our insulation supplies department contains fiberglass insulation rolls and sealers, suitable for exterior walls, attics and floors, basements, garage doors and all kinds of windows, doors and gaps.
Walls, Floors and Ceiling
The walls, floors and ceiling supplies section at Ace contains tiling, paneling, ceiling parts and hangers, joists and other necessities for this vital area of building work. Our Ace brand products are joined by best-selling items from major brands including Qep, Simpson Strong-Tie and many more.
Lumber and Trim
Our lumber and trim selections features planks, molding, stakes, dowels, shims and panels that can handle any woodworking or carpentry task, all cut to size, treated and ready to go. Shop top brands like Alexandria Moulding and M-D to meet your needs.
Concrete, Cement and Masonry
Build the sturdiest of walls, floors and surfaces using our concrete, cement and masonry supplies covering the full range of materials you need. Choose ready-made concrete mixes for convenience, or raw materials including sand, gravel and cement to create the exact formula your task demands. This section of our building supplies department also includes the tools and accessories you need to lay the smoothest of surfaces with the neatest of edges.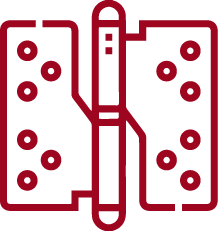 Hardware
Whether you're looking to update your cabinet knobs or simply replace your mailbox, finishing touches can make a big impact on the look and feel of your home. Add the perfect finishing touch to your home with our selection of hardware products, and you'll love how easy it is to keep your home maintained and looking beautiful with the right supplies.
Home Safety Security Items
Stay safe as you relax at home or depart on errands with hardware products designed with your security in mind. Install a traditional door lock and deadbolt, or upgrade to an electronic entry lock. In addition to lock hardware products that are easy to install, The Woodlands Ace Hardware carries an array of home hardware to make safety and security easier to come by:
• Organize your keys using colorful key covers in storage options ranging from compact key holders to large steel key cabinets.
• Keep curious children safe with magnetic cabinet locks, doorknob covers and child safety gates delivering peace of mind.
• Make your home fire safe with fire extinguishers, smoke detectors and carbon monoxide detectors that are in good working condition.
Convenient Home & Hardware Products
There's no place like home, especially when you add convenient features that make life a little easier. Shop with us for convenient home and hardware products like garage door openers, mailboxes, signs and window screens.
•

Garage Door Openers:

A remote-controlled garage door opener is a must-have. Find your new opener and everything you need to maintain it at The Woodlands Ace Hardware.
•

Mailboxes and Posts:

Enhance the character of your home with a house-mount or post-mount mailbox. Browse our selection of decorative mailboxes and posts in both traditional and contemporary styles.
•

Signs, Letters and Numbers:

The Woodlands Ace Hardware has all your sign needs covered, whether you're upgrading your address numbers or holding a garage sale.
•

Smart Home:

Find smart lighting, cooking, lighting and energy management systems to round out your smart home.
•

Window and Screens:

Enjoy interior airflow in hot weather while keeping out pests with our durable window and screen hardware in a variety of designs.
Home Hardware Essentials
Finish up your next DIY project in a flash with helpful home hardware products from us. Install a new door or set of cabinets with our extensive selection of door, cabinet and furniture hardware, and find hanging and mounting supplies that let you hang pictures and string up lights with ease.
Find everything from twine to heavy-duty cable to suit a variety of household needs, then fill out your toolbox with all the hooks, screw eyes, nails, staples, nuts and bolts you could ever want. And stay prepared for when summer rolls around by supporting your air conditioner with angles, braces and brackets in different sizes and shapes.
Whether you have a home project you're excited to finish or are looking to upgrade and maintain existing features, The Woodlands Ace Hardware has you covered with excellent deals on everything you need for a beautiful, well-functioning home. Visit us today to shop home hardware essentials from top brands like Master Lock, Prime-Line, Schlage and more.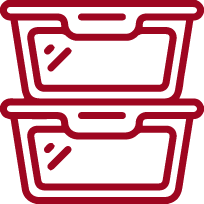 Storage & Organization
With shelves, storage products and organizational supplies, you can quickly and neatly declutter any space in your home or garage. Find storage shelves to fit your exact needs at The Woodlands Ace Hardware. Browse our full selection of storage units to find a solution for each room in your home.
Shelving Units for Home and Garage
Garages, basements and workshops can quickly get crowded with tools, off-season items and anything else you throw in them. To make efficient use of these essential spaces, design a custom storage solution to suit your needs. We offer free-standing shelving units, mountable and adjustable shelves, and sturdy footlockers, storage cabinets and floor racks for you to choose from.
Mix and match items to make the most of any storage space while ensuring your most important items are easy to grab. Heavy-duty metal-framed storage shelves can support up to 1,000 pounds so you can store your heaviest items safely. For small parts and lightweight belongings, look for plastic storage shelves in an array of heights, widths and depths.
Other Top Products to Keep You Organized
With storage essentials from The Woodlands Ace Hardware, you can organize every area in your home. Look for closet organization products, including adjustable closet rods, hangers and shoe compartments, to keep every item neatly tucked away when not in use. Shop totes, bins and baskets for your everyday essentials. With our collection of organizational supplies, you can keep closets, bedrooms, living rooms, offices and other spaces free of distracting, irritating clutter.
Organization matters. That's why we carry heavy-duty shelving for garages and durable, lightweight storage products for closets and interior spaces.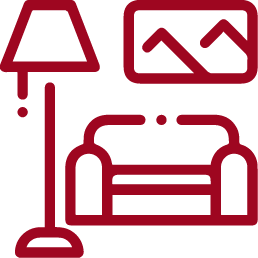 Home & Decor
From preparing for a house full of guests to adding those special touches to make your house feel like a home, The Woodlands Ace Hardware has everything you need to get your home in top shape. Need a hand with food preparation? We carry an expansive selection of small kitchen appliances to help you make refreshments or serve a full meal. And it's nice to know you can find your favorite kitchen brands, including Cuisinart and KitchenAid, all in one place.
The Woodlands Ace Hardware can help you with home decoration too. We offer a variety of home décor items, such as clocks and window treatments, to help add style and comfort to every room. Check out our selection of home furnishings. From entertaining to organization, we carry a wide variety of furniture pieces that are both functional and stylish.
The Woodlands Ace Hardware stocks the home goods products and appliances that help you make the most of your home.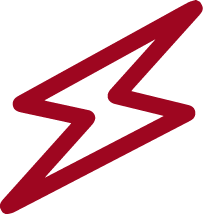 Lightning & Electrical
Safety is essential in an electrical installation, and that means using high-quality electrical parts and fittings throughout every circuit in your home. Our electrical supplies section contains all the items you need to install, repair and maintain your home's electrics, from circuit boxes and fuses to the latest in smart home technology.
Light Fixtures and Light Bulbs
Light up your home with our range of light fixtures, featuring products suitable for both decorative indoor use and outdoor security. Choose from chandeliers and pendants for dining room elegance, wall sconces for lighting corridors and stairways, and night lights and lamps for secondary lighting in any room. And of course, we also stock all the light bulbs you'll need around your home in a wide range of watt equivalents, color temperatures, sizes and shapes.
Commercial Lighting Supplies
If you need to illuminate a larger area, our commercial lighting supplies section is packed with strip lights, LED panels, floodlights and more. Find commercial lighting supply near you at Ace, sourced from leading suppliers including Metalux, Satco and Lumark.
Smart Home Technology
Our smart home section features electric supplies that can save you money while increasing energy efficiency and the everyday comfort of your home. Choose from active thermostats, garage door openers, air quality filters, intelligent light fixtures, security locks and other useful selections, interlinked into one system controllable from your smart device. Our range includes individual items for quick replacements or upgrades, or complete starter packs with everything you need to build your first smart home system.
Circuit Breakers, Panels and Fuses
The electrical panel lies at the heart of your home's circuits and plays a vital role in safety. Our range includes panels with high amps to handle the heaviest of loads, alongside circuit breakers and fuses to protect against overloads, surges and electrical faults.
Wire and Wiring Supplies
Our wiring supplies section features wires rated with enough amps to withstand strong currents for most household installations, as well as a range of wire gauges and up to three conductors per cable. We also carry low-voltage wire for security lighting and other outdoor uses, with UV-resistant, weatherproof sheathing that's rated for underground installation.
Electric Ceiling Fans, Parts and Supplies
Keep cool in the summer with our range of ceiling fans, installation supplies, and replacement parts. With a selection including fans with shorter and larger blade spans, it is easy to circulate air through spaces of any size. Choose from contemporary or antique designs in a range of finishes including brushed nickel, polished brass, gunmetal gray and snow white.
Electrical Tools
We also carry all the electrical tools you'll need to work on your installation. Choose from wire strippers and cutters, voltage detectors, electrical meters, conduit utensils, and more, giving you the tools to get the job done to a fully professional standard.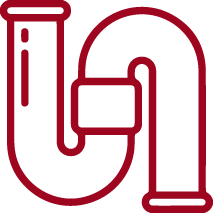 Plumbing
Good plumbing is essential for a well-running home. From new toilets and showers and sinks, to water heaters, plumbing tools and replacement parts, The Woodlands Ace Hardware carries the plumbing supplies you need for upgrades and when you're in a pinch.
Essential Home Plumbing Supplies
A high-functioning home plumbing system is necessary for the health of every house. Find the supplies necessary to keep your home's plumbing running smoothly so you can get about your business with little worry.
Additionally, you can find solvents and cement to help you properly install plumbing supplies, as well as winterization tools to prepare for colder weather like fiberglass pipe wrap, faucet cover protector, copper vent defroster and more.
Plumbing Tools and Equipment
There are a variety of plumbing tools available to help you accomplish different jobs well. At The Woodlands Ace Hardware, you can find pipe and tubing cutters, PEX crimping tools and tool kits, wrenches, cutting fluids, plumbing grease and shut-off tools. Find the plumbing parts and tools you need from top brands like Danco, Milwaukee, Superior Tool and more.
Replacement Plumbing Parts and Supplies
Over time, even the most well-designed plumbing parts start to wear out and need replacing. Enjoy straightforward maintenance work with quality plumbing repair parts with a wide selection from top brands at The Woodlands Ace Hardware. From supply lines, valves, hoses, tubing and drain openers, to repair and replacements parts for faucets, pumps, garbage disposals and pipe fittings.
The Woodlands Ace Hardware carries larger pieces of plumbing equipment and fixtures to tackle bathroom and drainage system upgrades. Make aesthetic updates by changing out your vanities or adding new bathroom faucets, and find smaller plumbing accessories like gaskets, washers and tubing.

Auto & RV